Toilet4me2 Project Description
---
Aim:
T4ME2 provides supportive, autonomy promoting, smart toilet solutions for living-well. It addresses ageing people and persons of all ages with impairments/disabilities (as well as their (in)formal caregivers) and their needs when using a toilet outside home in public or semipublic environments (e.g. in community centres, town halls, shopping malls, museums, theatres, hotels, leisure and sports areas etc.). Current assistive sanitary components for the private home area do not meet the usability requirements of public high frequency multi-user environments, are not seamlessly integrated and lack required robustness and design.
Approach:
The project develops a toilet system with ICT based, adaptive physical stand-up and control support with integrated safety features. It will allow people with movement or mobility restrictions to make independent and safe use of a toilet. This is a next step towards barrier-free toilets in public space for disabled and elderly.
Core is a motorised toilet able to support the sitting and the stand-to-sit and sit-to-stand transition with the possibility to re-use adjustment data from preferences at home. Some partners have already participated in the previous iToilet AAL project (2016-2018) which has developed ICT-enhanced toilet systems for older persons who are living at home.
Starting with initial activities to raise awareness (already at project start) the project will directly address stakeholders in the (semi-)public sector e.g. social care and recreational services for seniors, communes, town halls, museums, theatres, shopping malls, hotels etc., their clients and the public at large. Demonstration of prototype solutions at the user sites will repeatedly serve as means to reach out for a broader audience and prepare the contacts with potential buyers. Publications in conferences and journals will highlight the findings and solutions for experts. Dissemination will make use of the Internet/social media and the partners' newsfeeds and organise workshops where end users and stakeholders installing or providing toilets can meet and discuss solutions. Dissemination will therefore include primary, secondary and tertiary users.
Expected benefits:
This new type of toilet support in the new application area of (semi-)public places, will contribute to the active life of older and impaired persons, including wheelchair users and bariatric persons, making it easier for them to leave home and participate in social activities outside home knowing that accessible and personalised toilets optimised for their needs and wishes are available. This supports autonomy and participation and also increases safety during the use of the toilet. T4ME2 is applicable to multiple contexts, from newly built barrier-free toilets up to the recently proposed bigger Changing Places toilets (mostly in UK).
More information about the Toilet4Me vision can be found on the new website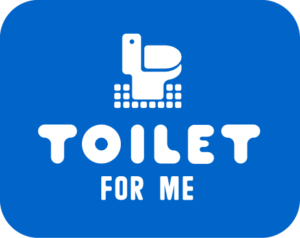 www.toiletforme.com